ok, so i have this: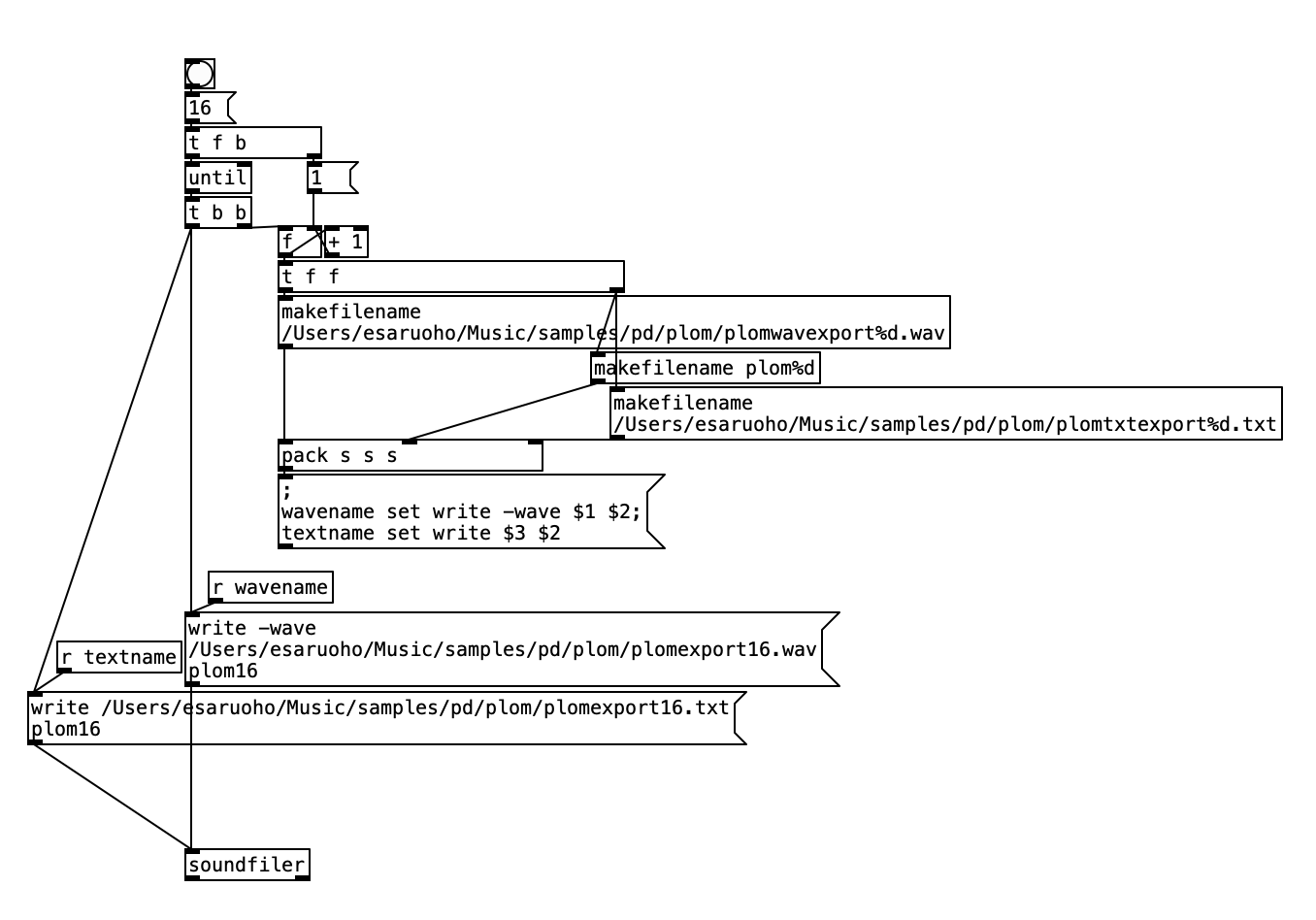 the objective of this is to save all the 16 arrays i have (i have a 16 looper system i use at gigs etc) into textfiles and wavefiles.
but, since the filenames are static, i run the risk of overwriting previously existing files by chance.
now, i've been running around trying to find a date system, i was told [zexy/date] would work, but while going through the All_Objects.pd in ELSE library, i came across else/datetime, which looks like this, in it's most useful (for this usecase) situation:

now, my question is, how would i take this bit of information (2023_04_02) and incorporate it into a foldername, like:
/Users/esaruoho/Music/samples/pd/(here)/plomwavexport%d.wav
and make sure that prior to the writing of those wav + textfiles to /pd/(here)/ - the (here) folder is created?