Hi guys,
I have a question about the nature of noise outputted by [adc~], even though no microphone or other input device are connected to it.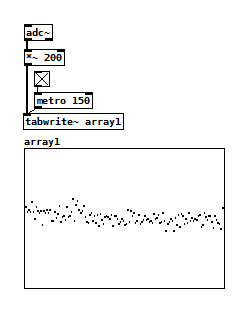 Internally, all ADC circuits produce a certain amount of rms noise which is mostly determined by three different contributors: quantization, thermal noise and clock jitter.
Since quantization and clock jitter are data converter noise and no external input has to be processed, I suppose this is solely determinated by the internal thermal noise due the physical movement of charge inside electrical conductors in the adc.
Can someone confirm or invalid this thesis?
Thanks,
Matteo