In the attached patch, I intended a [separator] to have [translateXYZ] reset to 0 in between iterations (so that the x coordinates are treated as absolute, not as increments).
But it is clearly treating them as accumulative anyway.
In the screenshot, note that the list has 19 items, but I see many fewer visible stripes, explained by some being drawn out of range because of accumulating the coordinates. Why isn't [separator] resetting?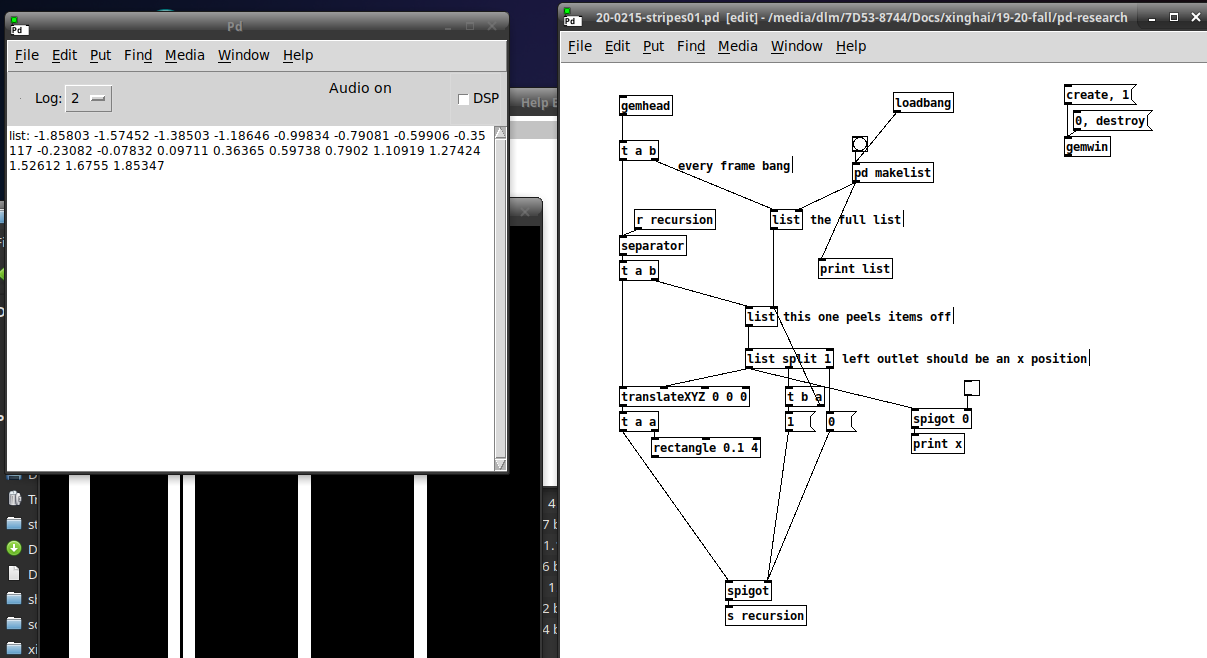 20-0215-stripes01.pd
rrand.hjh.pd
Thanks!
hjh