Hello all.
So i had a idea for a debugger but its not real a debugger it will simply print out each object in a pd patch to console.
The reason for this is I have run into a bunch of these errors that can not be tracked. Like the screenshot below.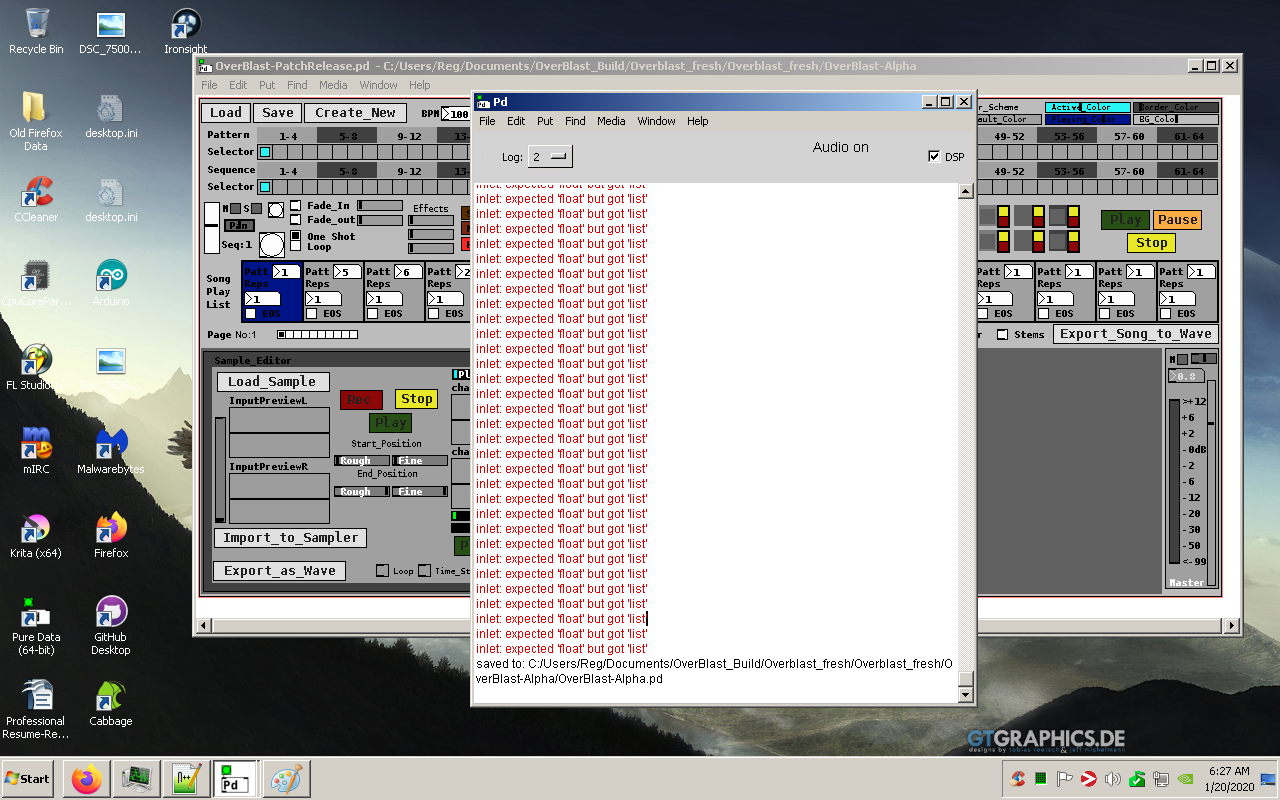 So to combat this I had the idea of dynamicly creating and connecting a [print] to each [obj] This will allow me to see what is actually happening for each patch and in turn seeing where the red messages start exactly.
I almost have it working but im not sure how to handle the connect message.
Any ideas of how to geteach [obj] # each line is passed through $1 which is then use to create [pd tmppatch] is the index of a object always the 3rd place of a string? I have an idea of how to brake $1 down to a list but im still not sure if somthing like [pd-tmppatch connect $2 0 $3< or whatever the message should be i dont know.
Any help is appreciated.