BlurPD is an idea to extend Pure Data with the ability to make
digital logic circuits.
Bug fixes [v1.6] :
Modules [v1.6] :
GATES : not,and,nand,or,nor,xor,xnor,cfg,icfg,dna,ro,and3,or3,nand3,nor3,xor3,xnor3
PLEXERS : mux,dmx,decd
MATH : cmp,cmp2,add,sub,mul,div
CHIPS : bpd1g43 (integrated 12xNAND gates)
TOOLS : redled,blueled,greenled,yellowled,magentaled,cyanled,sigv,pininv,gateanalyzer
ledmatrix,controller
WIRING :pininput,pinoutput,pin0,pin1
LIB : BlurPD library of modules. Here users can design and expand BlurPD system beyond built-in modules
New stuff [v1.6] :
Added dna and ro gates to the help system [v1.6]
Integrated CHIPS into LIB so that users can use CHIPS in their design [v1.6]
WIRING : Added pin0,pin1 (constant outputs of "0" and "1") [v1.5]
Added integrated help system for : not,and,or,nand,nor gates [v1.5]
Help system is at the beginning. I still need to add more modules so the help will go along with each version.
Don't be shy to report any bugs, mistakes or improvements (Seven of Nine will approve). I apologize for the delay on the help system. More spicy stuff to come so stay tuned.
patch download :
BlurPDv1.6-[2-15-2020].zip
BlurPD archive (older versions) :
BlurPDv1.5-[2-15-2020].zip
BlurPDv1.4-[2-14-2020].zip
BlurPDv1.3-[2-14-2020].zip
BlurPDv1.2-[2-11-2020].zip
BlurPDv1.0.zip
new stuff from v1.4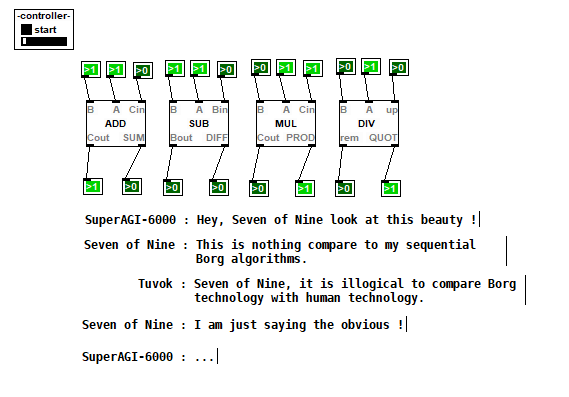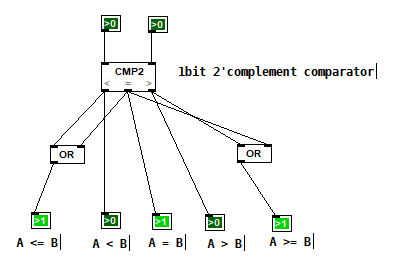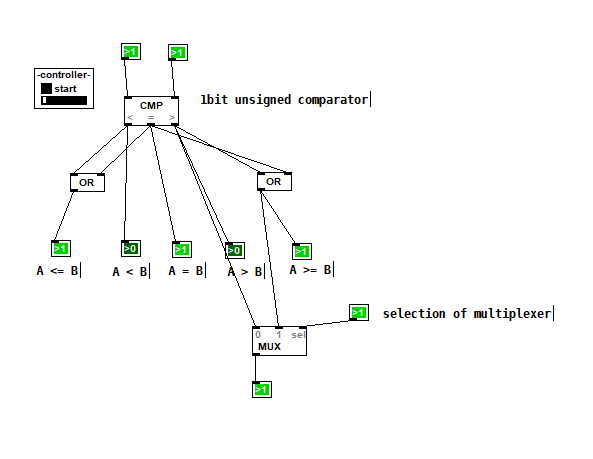 led matrix :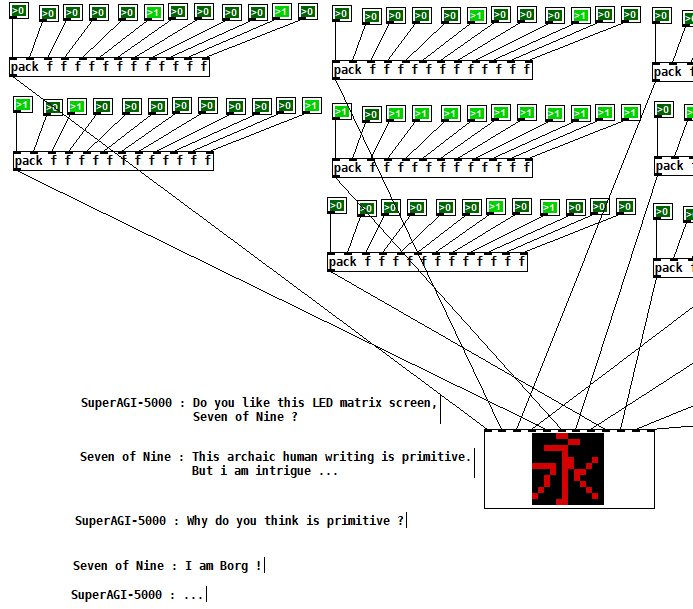 Integrated circuits :