BlurPD is a framework system to extend Pure Data with the ability to make
digital logic circuits while taking advantage of the DSP capabilities of Pure Data. In order to design and simulate interesting circuits, ASIC chips, DSP processors or entire CPU's, all in Pure Data. It is made from jucy fundamental modules that when put together turn Pure Data into a madness of bits ...
Bug Fixes [v2.4]
corrected an error inside the system engine.
made some optimization on the system.
Modules [v2.4]
GATES : not,and,nand,or,nor,xor,xnor,cfg,icfg,dna,ro,and3,or3,nand3,nor3,xor3,xnor3
PLEXERS : mux,dmx,decd
MATH : cmp,cmp2,add,sub,mul,div
CHIPS : bpd1g43 (integrated 12xNAND gates)
TOOLS : redled,blueled,greenled,yellowled,magentaled,cyanled,sigv,pininv,gateanalyer
ledmatrix,controller,adipswitch,vled,hexdisplay
WIRING : pininput,pinoutput,pin0,pin1,dipswitch,idipswitch
LIB : BlurPD library of modules. Here users can design and expand BlurPD system beyond built-in modules
New Stuff [v2.4]
add module from "MATH" has been added to the help system [v2.4]
4D printed a new module in TOOLS called hexdisplay [2.3]
Future Plans I think Seven of Nine will help me with all of this ...
add back sequential modules.
4D print a rising-edge detector module.
4D print a falling-edge detector module.
sequential slashi bubu counters modules.
registers delight modules.
memory cell life modules.
static RAM brains modules.
file registers, not UNIX type modules.
more jucy tools modules.
improving and expanding the help system.
add a standard Bible for naming CHIPS.
add families, sisters, brothers of IC's under CHIPS.
add a fucking video tutorial on how to use this shit.

patch download


BlurPDv2.4-[2-27-2020].zip

BlurPD archive (older versions)


BlurPDv2.3-[2-26-2020].zip
BlurPDv2.2-[2-25-2020].zip
BlurPDv2.1-[2-25-2020].zip
BlurPDv2.0-[2-25-2020].zip
BlurPDv1.9-[2-25-2020].zip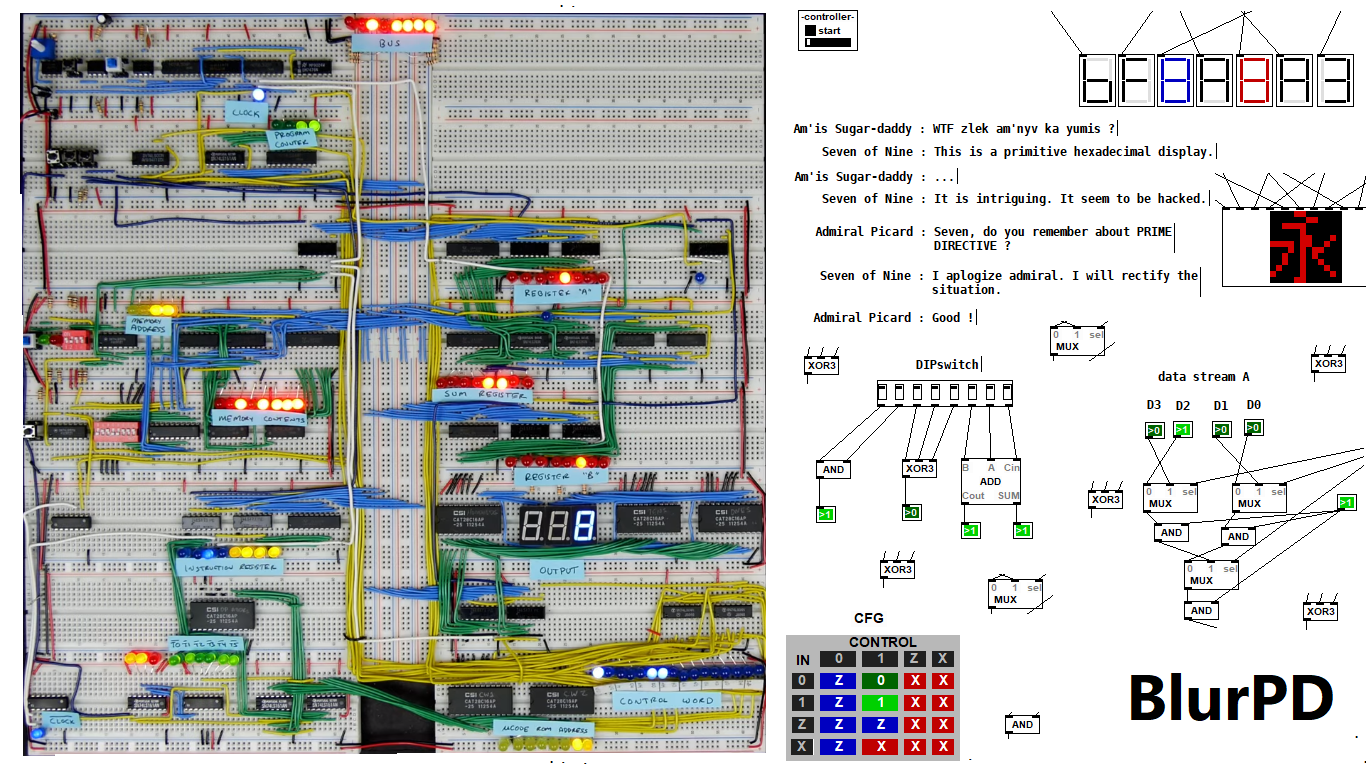 Application 1 of BlurPD system from [v2.3]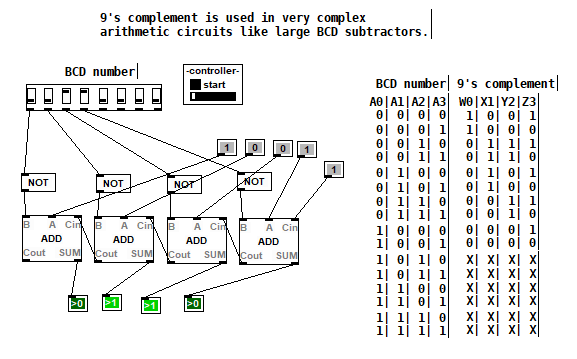 Application 2 of BlurPD system from [v2.3]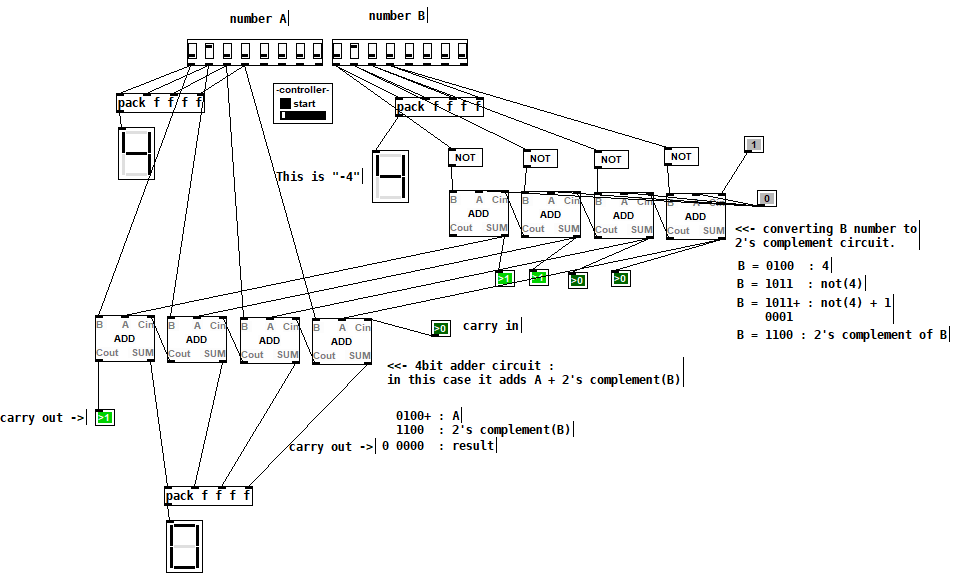 Hexadecimal display [v2.3]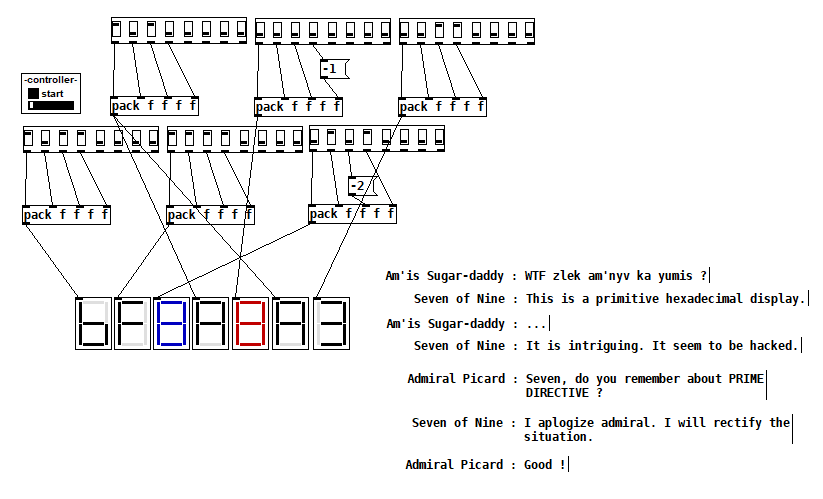 The Ancients [v2.2]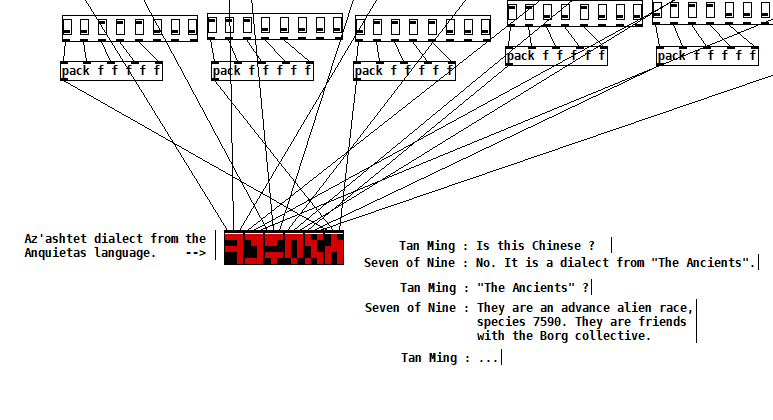 Complex analysis using a DIP-switch analyzer [v2.1]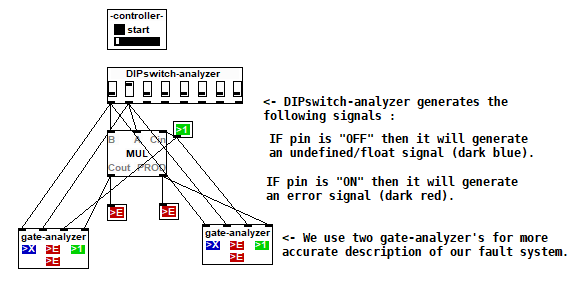 DIPSwitch from [v2.0]