exponent-mod-help.pd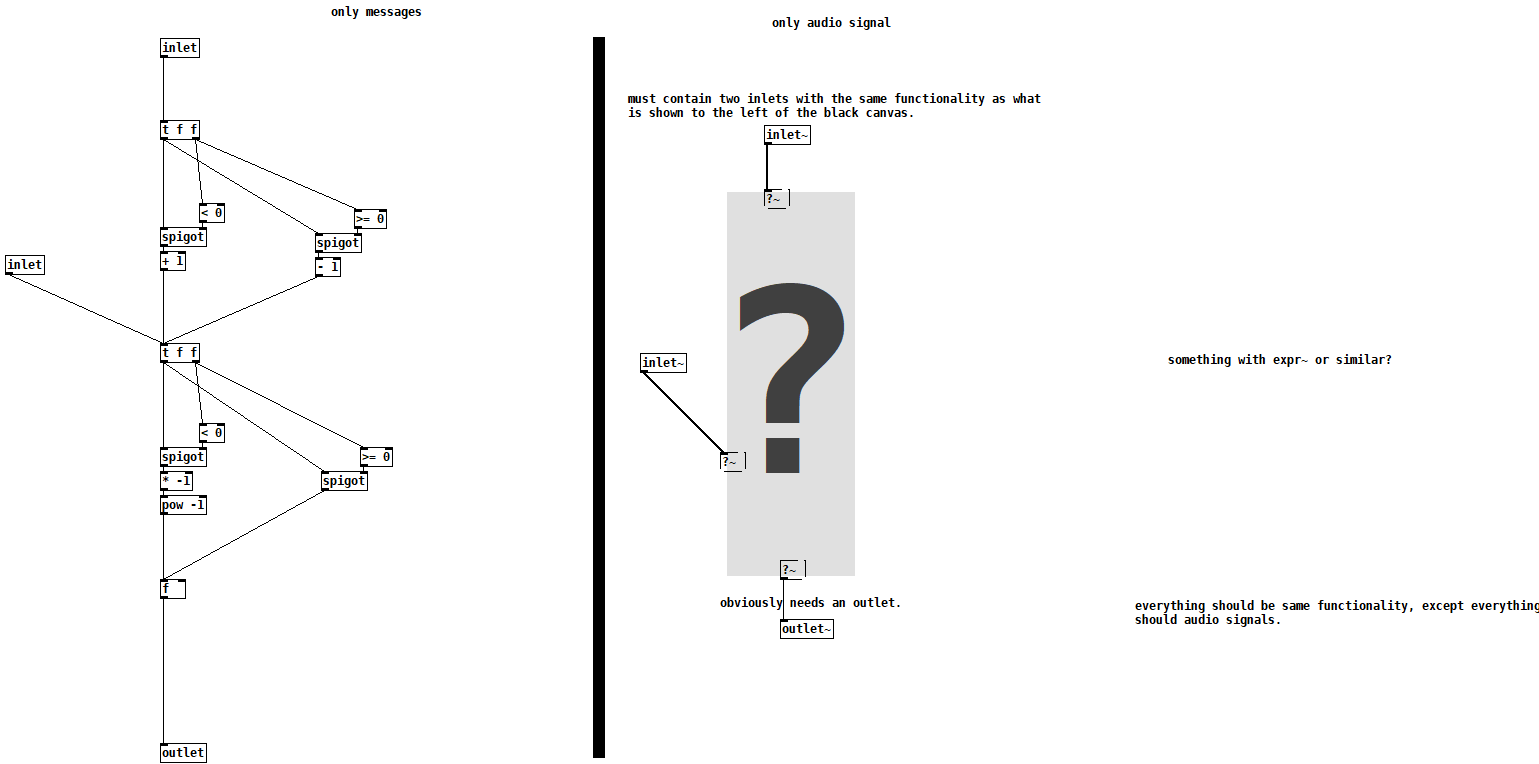 this is a part of a patch that i use to modify any sound to make it sound different. I will release that when it's finished.
I want to have this part of the patch to be audio signal only, to make it more flexible for audio-modifying.
i believe something can be done with patches like expr~, but i don't properly know how to deal with those, because i'm a newbie in Pure Data.
Any help is appreciated: Any explenation of ideas on how to do it, and any patch which adds to this, though please do both.
I love this community!