Hi there:
Am starting on Pd,and as far i could read,it's not have even a mention
about midi clock.I found 2 patches at Pd patch repository, but they were for Pd Extended. Am using Pd Vanila 48.1 right now, so
i adapted one of these patches: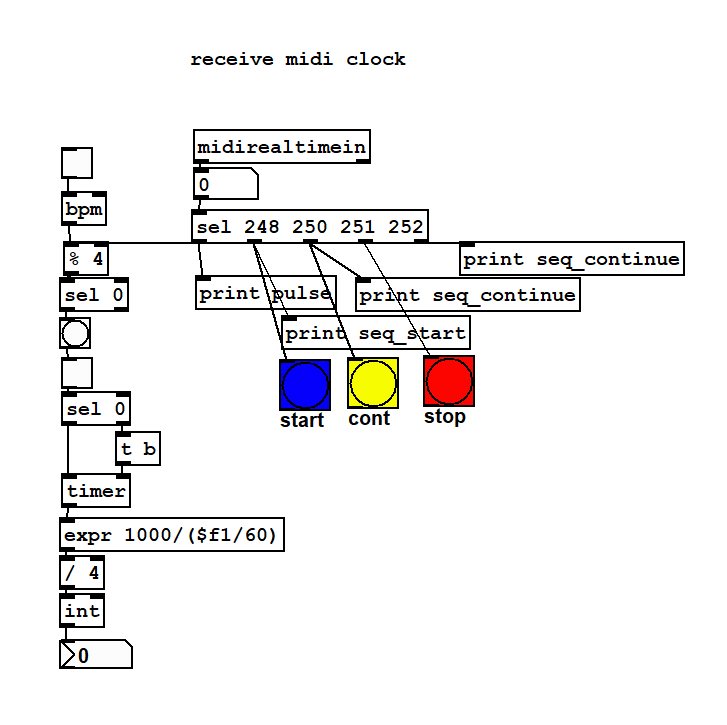 I have no result with this one ; the description of "midirealtimein"
is vague. Can someone,tell how can i set pd in "slave mode"
(receiving midi clock) ? I intend to sync pd with Hydrogen,Sonic Pi,
Reason...
My OS is Windows 10.
Receive Clock.pd
Thank you in advance:
                                                           GWB70.