Hi
I'm new with pure data and I want help. I'm on Ubuntu 16.04LTS and PD is 0.46.7. All library are installed via synaptic.
On the first page of PD I have this message : list2symbol ...could't create.
I go on this page http://blazicek.net/list_of_pure_data_objects.html
and I see that list2symbol is in ZEXY. ZEXY is installed and I see in the folder /usr/lib/pd/extra/zexy the list of objects. For list2symbol I see only list2symbol-help but not list2symbol

It's the same for makesymbol, matchbox, limiter, lifop ... and many more but not all. Why?
I reinstalled ZEXY but it's the same problem.! I put a screenshot of the folder of ZEXY. In blue it's OK and in red it's the problem.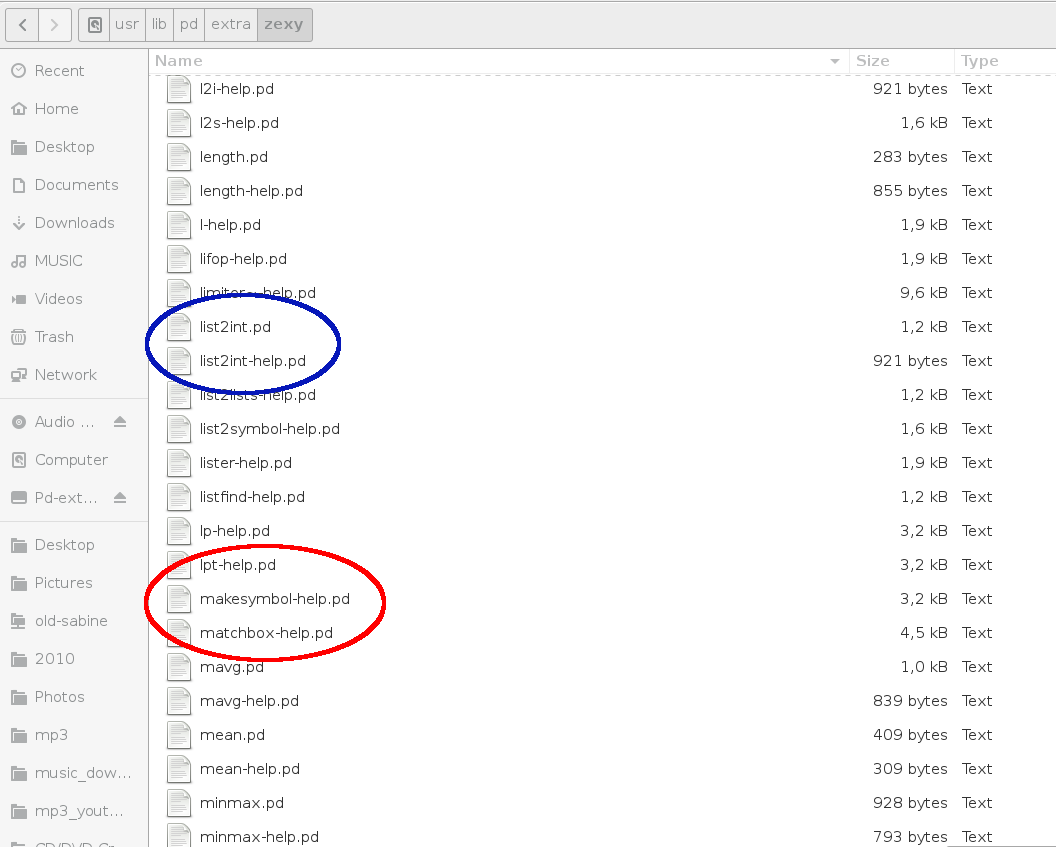 Sorry for my bad english


Thank you for your help