Hi, I'm fairly new to arduino. I'm working on a PD patch that gets data out of an accelerometer (a MMA8451). It works fine, but I'd like to know something in order to improve things. The arduino code is very simple, it outputs data this way :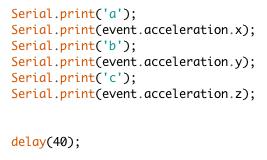 So I get a stream of ascii values in Pure Data. I use 'a', 'b' and 'c' as arbitrary values in order to separate the x, y and z values in my patch. Just to convert my data into numeric values, I had to do this ugly piece of patch :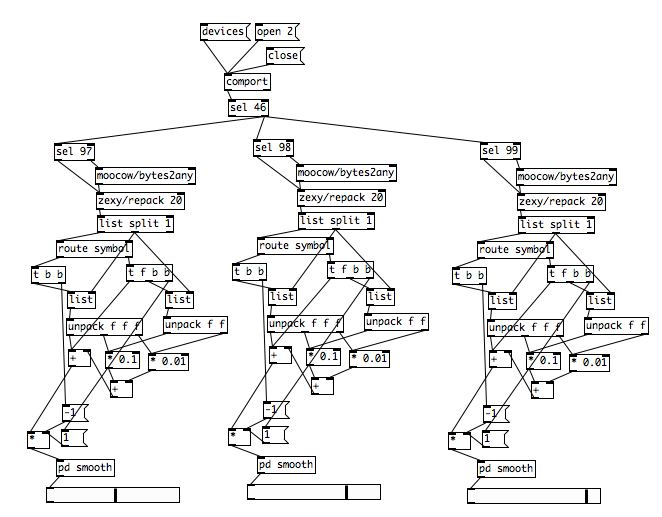 There might be a more elegant way to do it, but my question is the following : is there a way to get numeric values directly out of arduino, so I get them directly with comport? A kind of list I would just have to unpack?