I have read that the lower the sampling rate the lower will be the frequency of the sampled signal (since the resulting signal has been sampled with greater distances), but can't understand why the frequency of a [osc~ 440] will get higher if i lower the sampling rate in the Media > Audio Settings, and it sounds lower if i choose a higher sampling rate.
Can anyone explain why is this happening?
PS: Now i have tested something else which is strange for me:
With the following patch: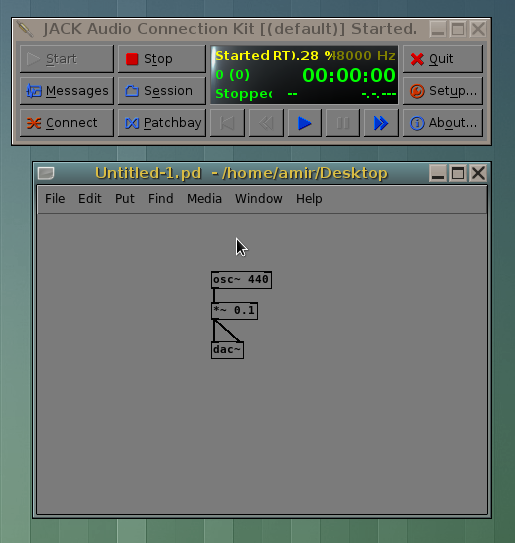 if i click on the Media > Audio Settings > Apply key: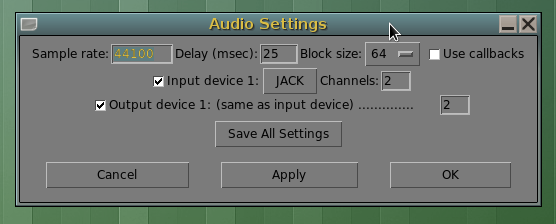 The frequency gets higher, and when i save the patch the frequency will be 440 Hz. again.
I would be very thankful for any explanations about these two things.