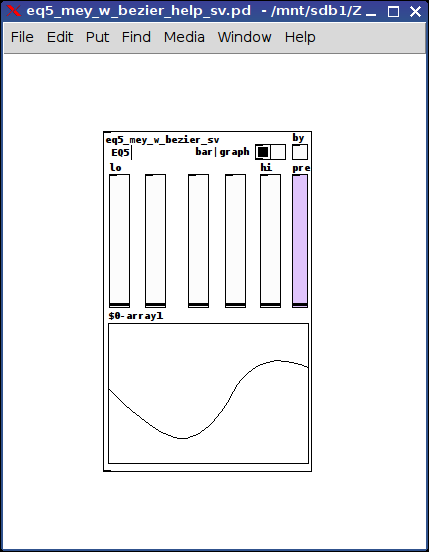 eq5_mey_w_bezier_help_sv.pd
eq5_mey_w_bezier_sv.pd
---
Really I just wondered if it could be done.
But it turned out pretty cool, so am going to share it.
-Simple 5-band eq
-With bezier-curve control feature (with this, it is vanilla only)
-Select bar or graph to change which way you change the eq
Info: if you have select "graph" then Be Sure to use the graph or the controls will just reset to where the graph shows them to be.
more than anything, it's just a pretty, cool way to show this technique.
peace.
-svanya
note: the original eq5 is from: @mariomey : thanks, Mario, I use your patch alot. -Good wishes to you, sv