You might find this useful if you don't want to lose the formatting of your numbers in a Pd comment.
There are already some ways of doing it, but I think that middle dot deserves an opportunity. What do you think?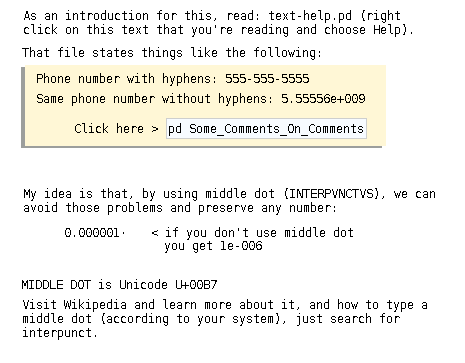 ---
Download:
Protecting numbers in comments using middle dot [ · ].pd
---
You can also learn more about the interpunct at:
http://en.wikipedia.org/wiki/Interpunct
---
Have a nice day!