Hi all,
This is a simple patch I created for an user in this forum, so I may as well share it here. It allows you to load 10 MIDI files that can be played via Pd or by pressing keys in a MIDI keyboard.
Download: midi-player.zip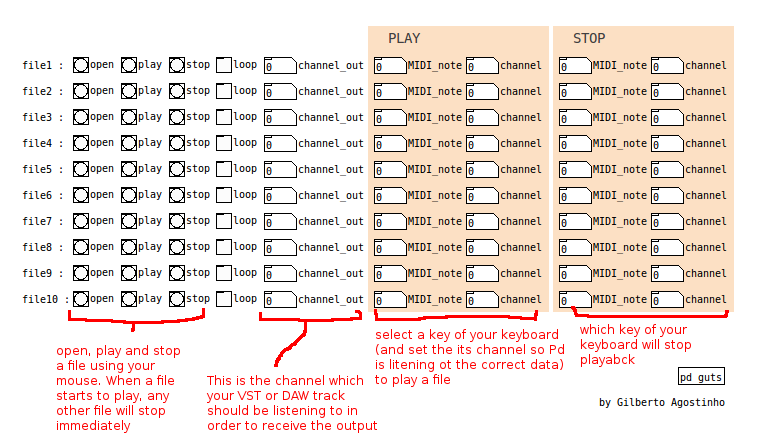 I hope someone will find this useful.
Best,
Gilberto