I am trying to get Gem working on my Mac Catalina 10.15.7.
It worked - kinda - for a little bit but whilst I was trying to get it to use my webcam it started coming up with this error message:
[gemmacoswindow]: failed to init GLEW: your system only supports openGL-1.0 [gemmacoswindow]: unable to switch to current window (do you have one?), cannot render!
I have two Gems on my Mac and I have attached screen shots to show what they are titled.
[link text]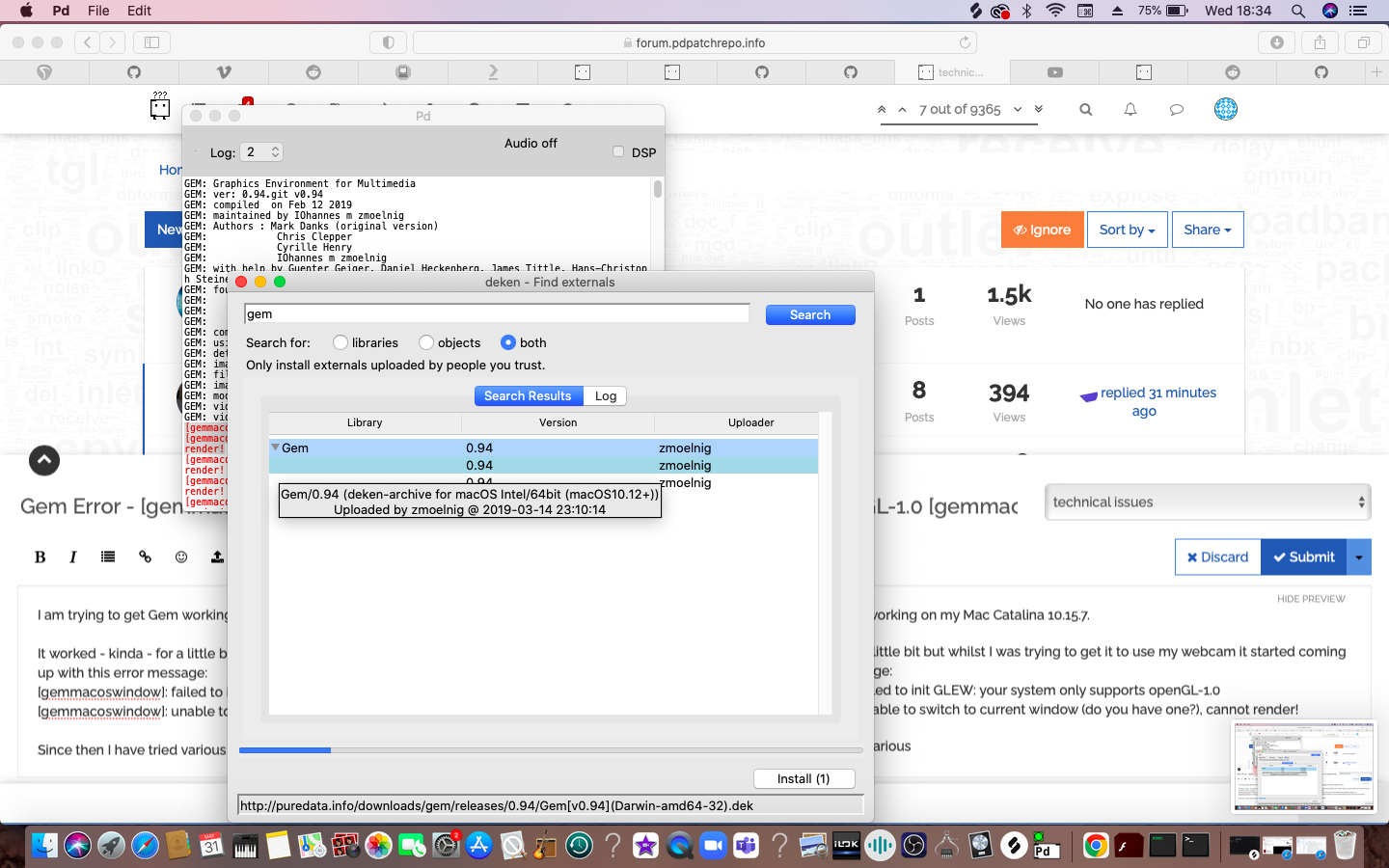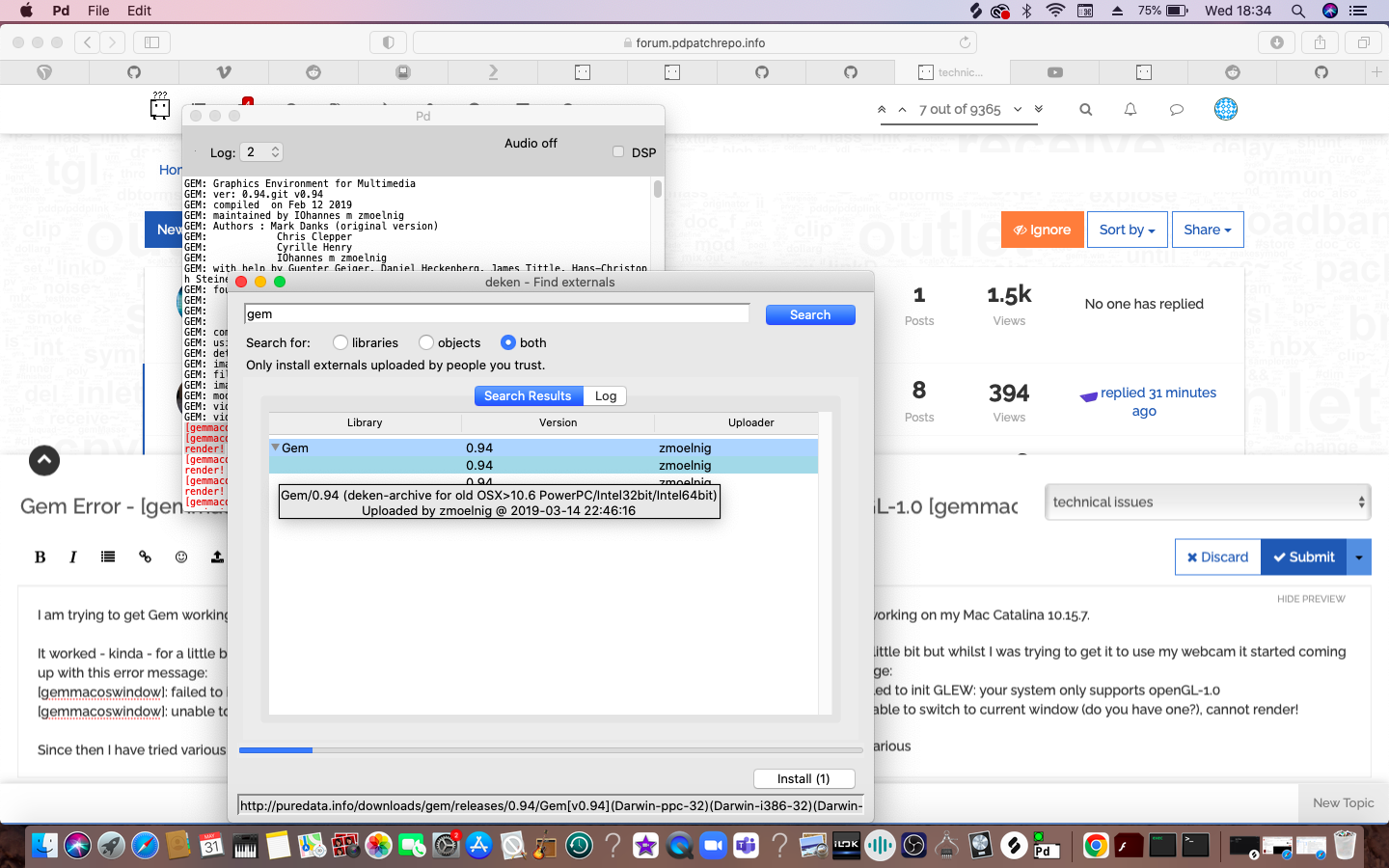 Please could someone save me from ruining my case study, thanks...