Here is a picture of the reverb unit from pd examples.
It got 1 input and two output. I'm not sure I understand if it is a stereo output (?)
If I would like to insert a stereo channel into the reverb input I will need to have two units of that reverb? and what regarding the output? do I need to leave out one of the two outputs of the unit? or mix them together?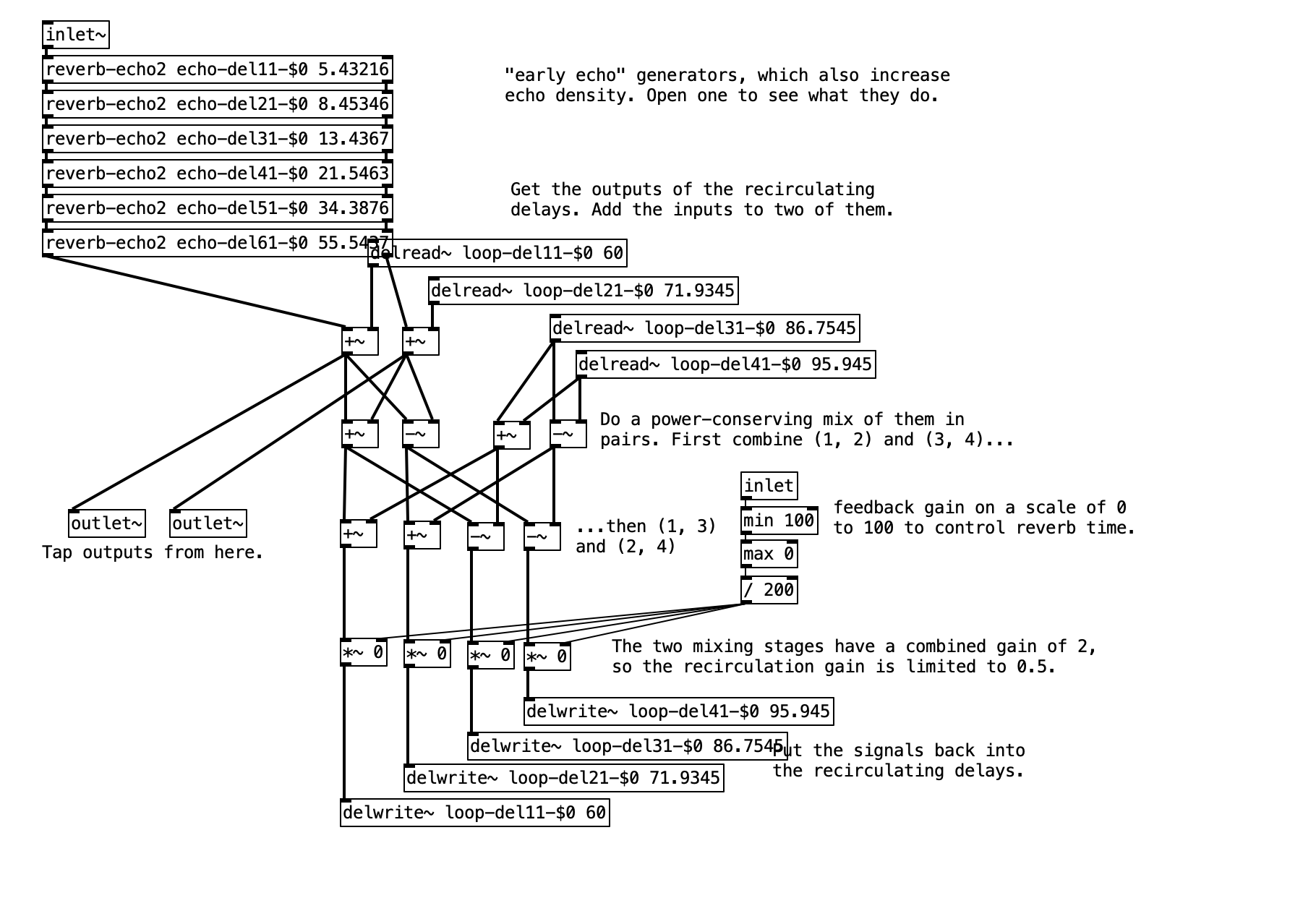 Is my way of doing is right?