Help with abstraction.
I'm trying to adapt the shepard tone example so that I can run two of them at once with different parameters.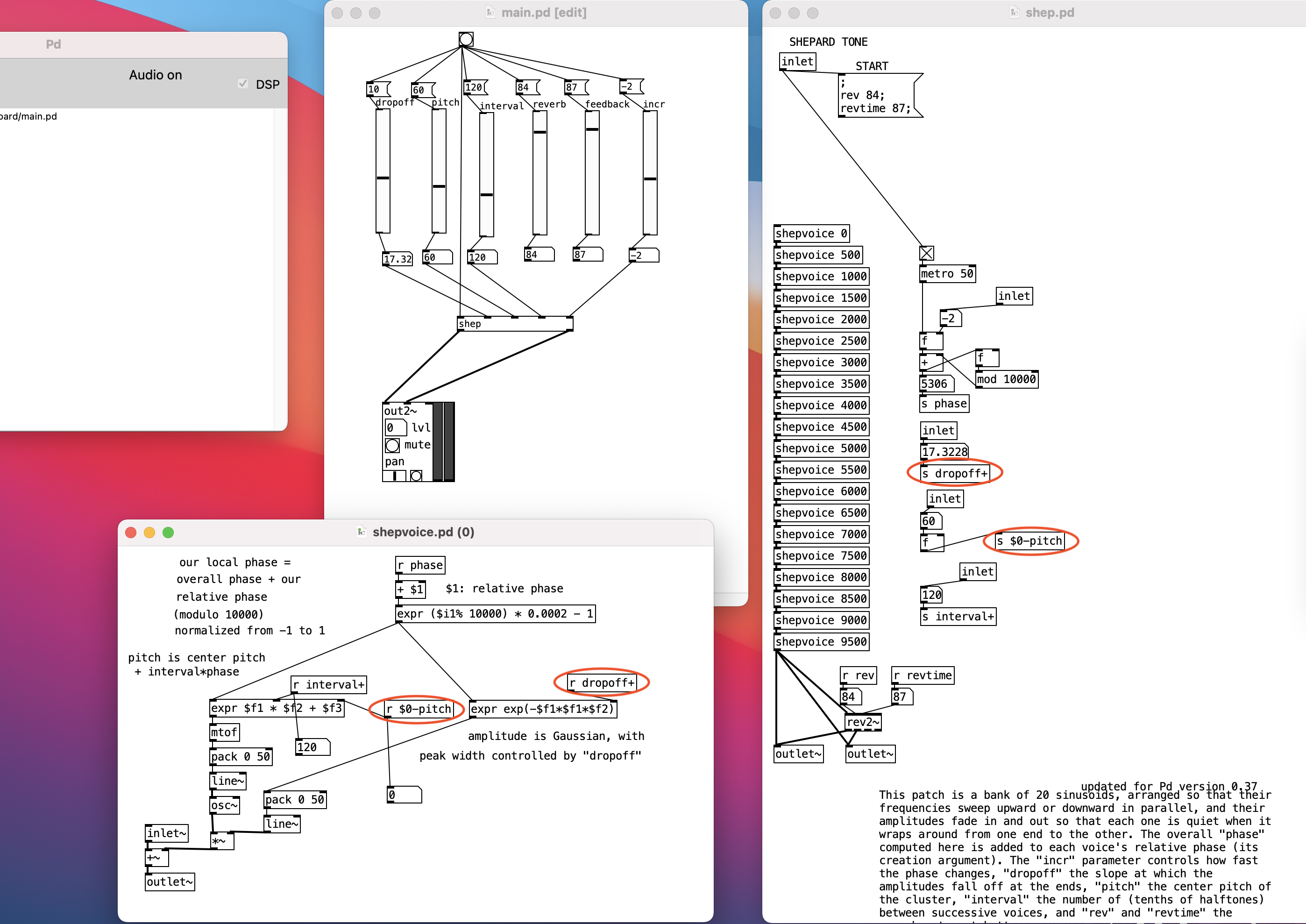 .
The issue I'm having is naming things to convert the patch to an abstraction. You can see the highlights where I've moved pitch+ to $0-pitch, and where dropoff+ remains the same. Where I keep the name as per the original everything works fine. Once I move the variable names to $0-pitch the slider functionality is no longer there.
Any idea what I've missed or misunderstood here?