Hello!
Iam fairly new to Pd and trying to work with noise filters. Someone recommended to me
the cyclone filter svf~
But sometimes especially often when i try to look at the help tab of the svf filter this Error Message shows up: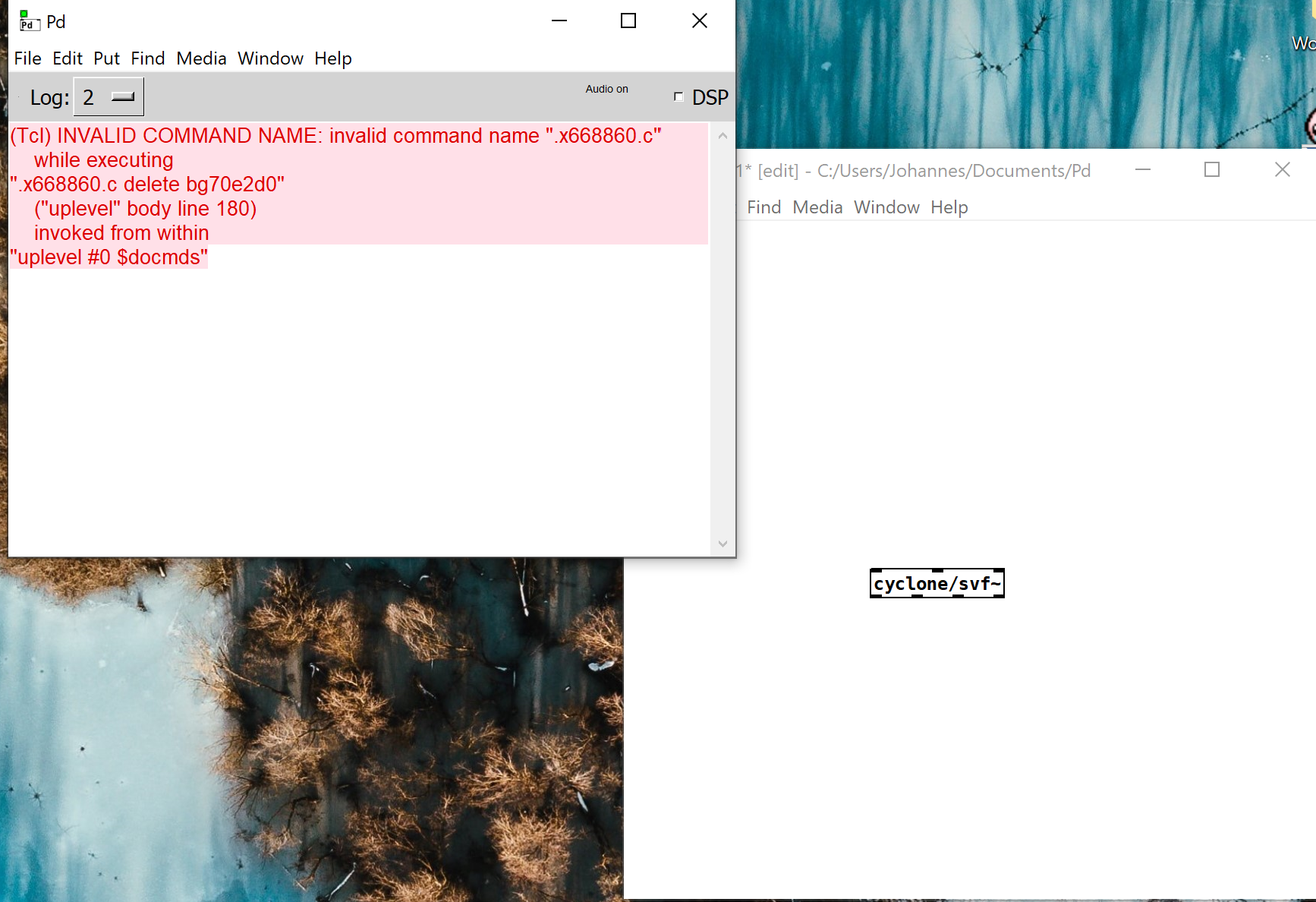 When installing the external the green bar was still there when i closed the installing tab. But it seemed to be finished.
What is the problem here. In this example i literally opened PD, And there Error signal came.
Please help.
Best wishes
J