I have the following patch, built partially from this tutorial...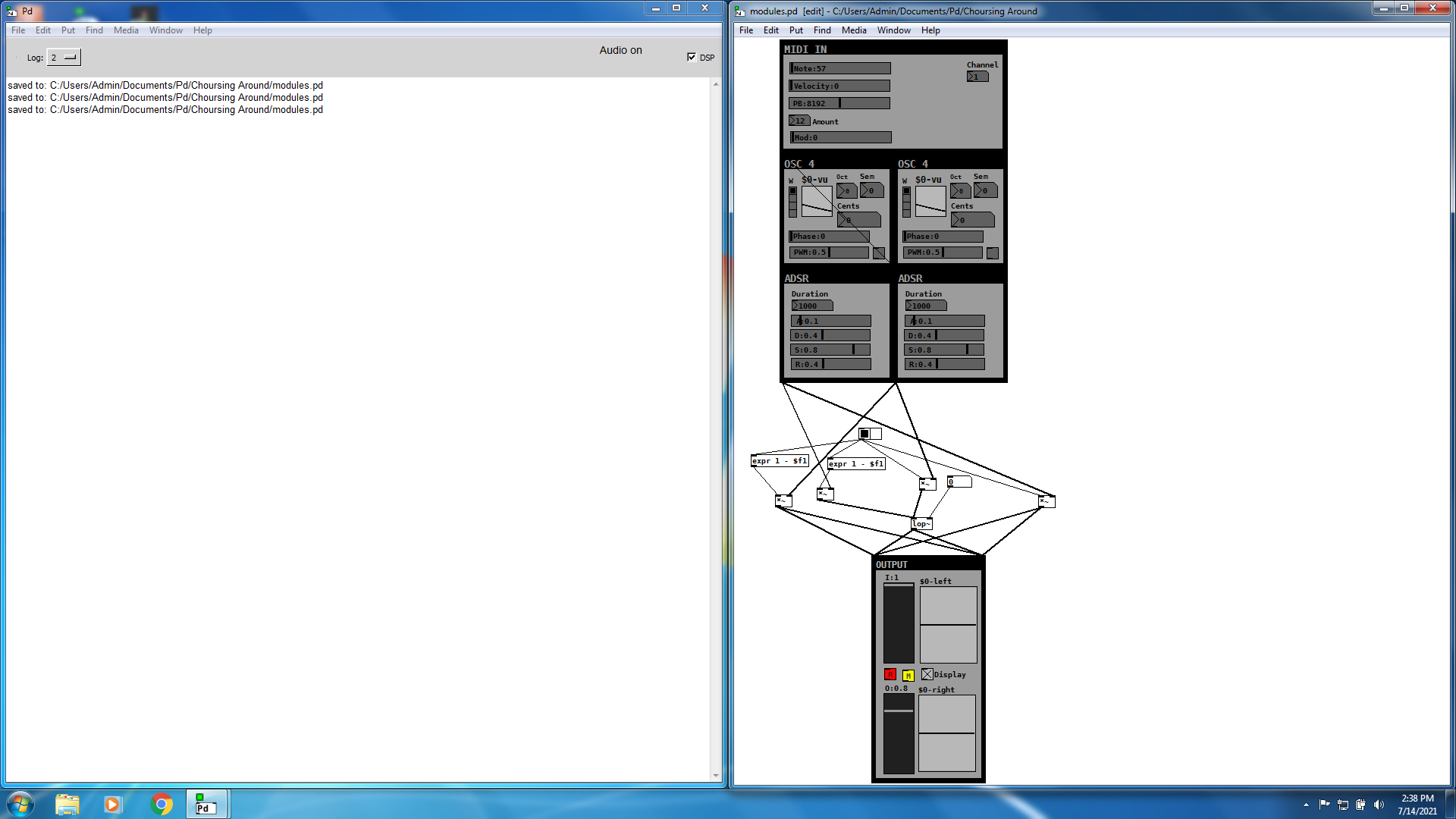 The idea is that there are two identical audio signals generated by the two oscillators, with a filter applied to only one of them (which one is filtered depends on the value of the horizontal radio control). As intended, when I set the filter frequency to a reasonable number and play a note, varying the value of the radio control has no effect.
However, I when I slightly detune the Cents of the two audio signals so that they are no longer identical, the result I expected was that varying the value of the radio control would yield a very slight variation in the sound, but what actually happens is auditorily similar to Amplitude Modulation (a strong Amplitude Modulation, even for tiny, fractional-Cent detuning). The sound is also bothersome to my ears if I play it too long, whereas Amplitude Modulation is not.
Is there an intuitive explanation for why I get this extreme effect, instead of a very subtle change?