Best order to put (these) effects in (for a generic (static) guitar setup/effects rack)?
Currently I have them lined up as (or see image below):
noisegate >
pitchshifter >
bodyresonance >
eq13 >
compressor >
waveshaper >
distortion >
filter >
delay+feedback >
reverb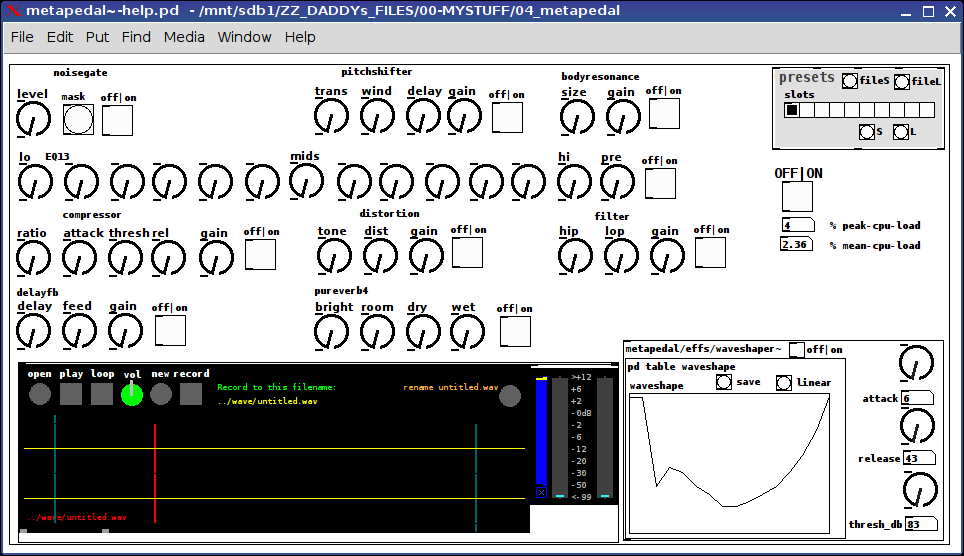 Do you think I have these in the right order/best order (if they can not be swapped out on the fly but do have off|on(bypasses) per effect?
Suggestions for a better layout (using these effects) VERY much welcomed.
Also, as a second item: is there a standard/simple effect I left out that I should include?
Chorus comes to mind, but really given the concept of this being a bare-bones setup I have not included it. Feelings?
Thanks, in advance. Really appreciate your feedback.
Love only,
Scott