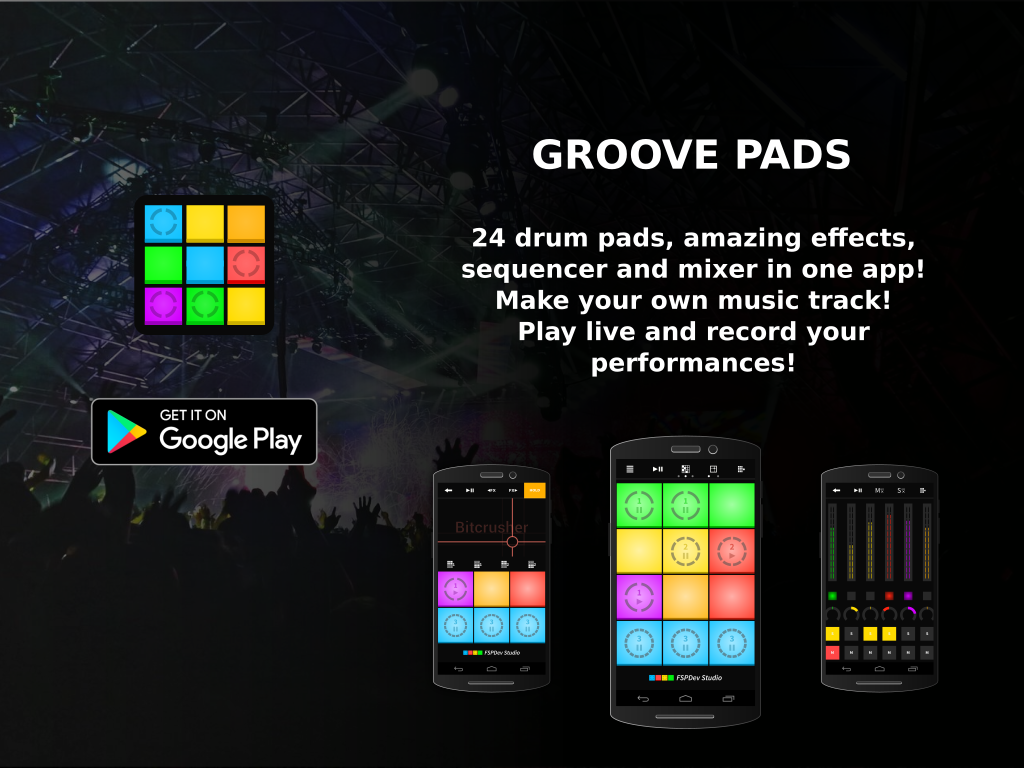 Make your own amazing music track! Take advantage of the great library of high quality sounds in different genres of music. Make beats, mix music and use studio quality effects. Record your performance or compose song from scratch!
KEY FEATURES
24 colorful pads,
make music by tapping pads,
use step sequencer to create unique beats,
16 patterns for each of the pads with 16, 32 or 64 steps length,
high quality sound packs,
studio quality effects:
• reverb,
• flanger,
• phaser,
• low pass filter,
• band pass filter,
• high pass filter,
• bitcrusher,
• and more soon...
control effects by touching XY pad,
freeze XY parameters by 'hold' function,
24 channel mixer: volume, panning, mute and solo for each of the pads,
reset mute or solo for all of the channels,
record your music track,
save and load your work at any time,
song mode - create your own unique song by drag and drop patterns,
favorite features at your fingertips - press and hold function button to change its mode,
high performance audio engine,
absolutely FREE.
Your thoughts, feedback and suggestions help us make our app the best it can be! Write us:
fspdevs@gmail.com
Powered by Pure DATA